Posted under:
General
Posted on: April 12, 2023
Affordable Smile Makeover Options in Northern New Jersey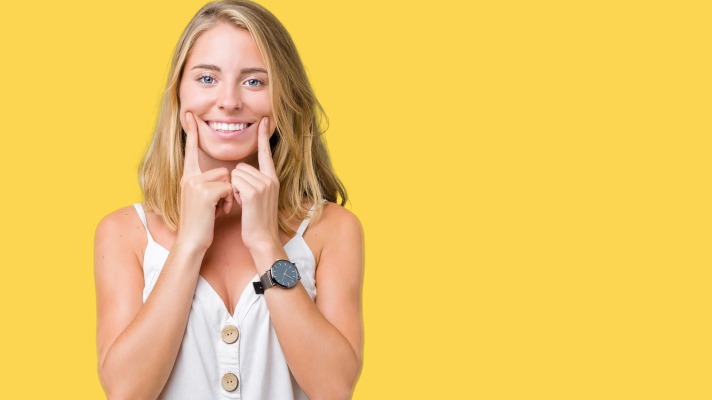 Little things can make a big difference in your overall outlook and your confidence in your appearance. A smile makeover in Northern New Jersey could be the perfect way to boost your self-esteem and your confidence when meeting new people or interacting with friends, colleagues, and family members. The dentists at Garden State Dental can perform cosmetic procedures that will whiten your teeth, fill in cracks and chips in your visible tooth enamel, and restore missing teeth. Our team can provide you with the benefit of our experience and expertise in cosmetic dentistry, which can help you to look and feel your best. We specialize in creating brighter smiles and enhanced self-confidence for our patients.
What Is a Smile Makeover?
Because every patient is different, the procedures included in your smile makeover plan will be tailored to your specific set of needs. Smile makeovers are designed to enhance your smile by resolving common cosmetic issues, including the following:
Stains, discolorations or yellowing of your teeth
Chips and minor cracks in front or side teeth
Missing teeth
Gaps between teeth
Severely damaged or decayed teeth
Your smile makeover will incorporate solutions for these problems and will allow you to enjoy a brighter and more attractive smile after your treatment is complete. At Garden State Dental, we work with each patient to provide affordable options for your needs.
The Right Solutions at the Right Price
In many cases, dental insurance plans will not cover the cost of procedures that adjusters deem to be cosmetic in nature. This can limit the ability of these plans to defray the costs of your treatment with Garden State Dental. We work diligently to keep your costs as low as possible. Dental insurance may cover at least a portion of the cost of crowns, dentures and other services that are considered restorative as well as cosmetic. Our administrative team will go to bat for you with your dental plan to make sure that your treatment is covered by your insurance to the fullest possible extent.
The Right Cosmetic Dentistry Options for You
At Garden State Dental, we offer an extensive array of dental care options that are designed specifically to meet the needs of our patients. Our cosmetic dentistry team can provide solutions for stained or discolored teeth, chipped and uneven teeth, and missing teeth to help you look and feel your absolute best. We offer smile makeovers in Northern New Jersey that are tailored to your situation and that can help you achieve the beautiful and appealing smile you have always wanted.
Solutions for Stains or Discolorations
Yellowing or discoloration of your teeth can make you less likely to smile and can prevent you from making the best possible impression on those with whom you interact. At Garden State Dental, we can provide you with practical solutions for discolored teeth that include the following treatment options:
Teeth whitening is a great way to create a brighter smile and whiter teeth. Our dental team can provide whitening treatments in our office or take-home whitening kits that will enhance your appearance and that can help you look your very best. For teeth that are discolored or yellowed from smoking, drinking coffee or other beverages or from consuming certain foods, our teeth whitening services can resolve these issues quickly and effectively.
Dental bonding procedures require just one visit to Garden State Dental to complete and can cover stains that are difficult to remove with regular whitening treatments. By applying a dental resin matched to the natural color of your teeth, your dentist can cover up severe stains and minor imperfections in your teeth. This can significantly improve the way your smile looks and can enhance your confidence when interacting with others.
Dental veneers are thin caps or shells that are attached to the visible surfaces of your teeth. These dental appliances must be fitted precisely to individual teeth and are usually made of porcelain. Veneers are more expensive than bonding but can create a more natural look for your teeth. For these reasons, the dentists at Garden State Dental may offer veneers as a preferred option for creating the perfect smile for you.
Treatment Options for Chipped Teeth or Gaps Between Teeth
Veneers and dental bonding can also resolve minor issues with gaps between your teeth or chipped teeth. For cracked or delicate teeth, crowns may be recommended to prevent further damage and to restore an attractive appearance for teeth. Tooth-colored crowns are especially appropriate for use on front or side teeth. These dental treatment options can be part of a comprehensive smile makeover that will boost your self-esteem and self-confidence
Solutions Designed to Replace Missing Teeth
Teeth that have been lost to decay, injury, or gum disease can leave unsightly gaps in your smile. While dentures and dental bridges are the best known solutions for these issues, implants and artificial teeth can often be a more stable and appealing option for patients of our office in Northern New Jersey. Implants can support a single tooth or an entire upper or lower denture. Made of strong and durable titanium, dental implants are permanently placed into the jaw or gums and provide secure attachment points for dental appliances. Most dental plans will not cover implants. Our team will work with you to find ways to manage the cost of these treatments so you can enjoy the most attractive smile possible.
Call us at to schedule an appointment with our team. We look forward to the chance to provide you with the best options for your dental care needs.