Posted under:
General
Posted on: October 29, 2020
Are Cracked Teeth on the Rise?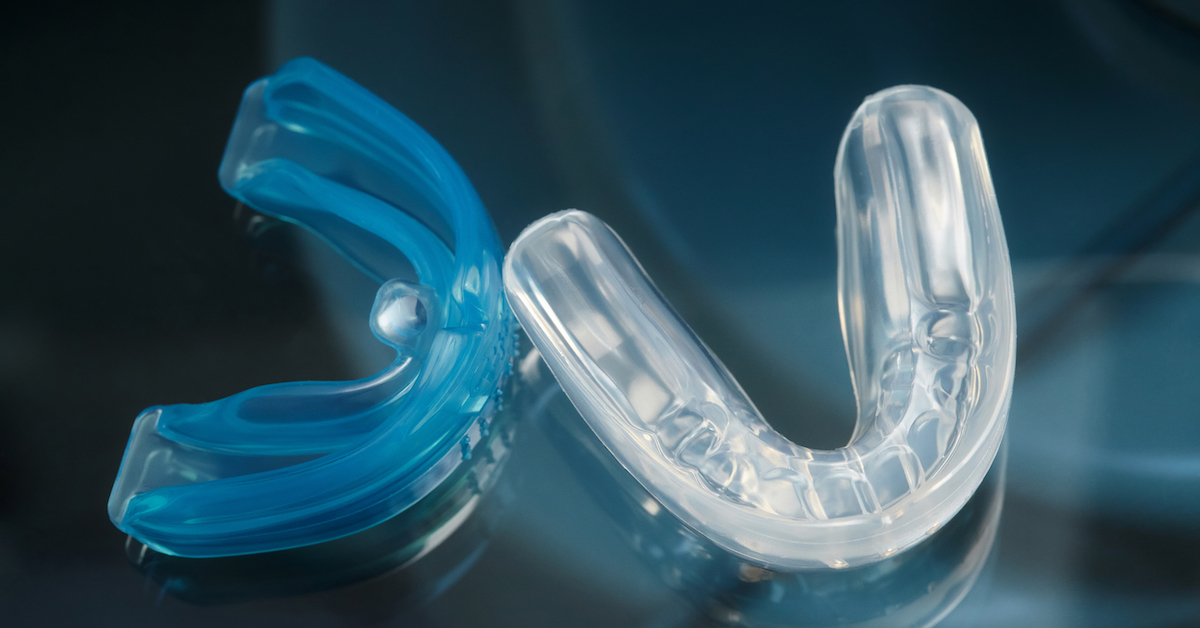 According to data collected by The New York Times, tooth fractures are increasing at a potentially alarming rate during the pandemic. One reason for this sharp increase may be bruxism, which is generally more prevalent during periods of high stress for individuals and groups. The COVID-19 outbreak has put considerable personal and financial stress on many families across the United States and around the world.
If you notice yourself grinding your teeth together or clenching your jaw during the day or at night, please give us a call soon. We'll want to see you before any lasting damage occurs.
What Is Bruxism?
Better known as grinding or clenching your teeth, bruxism is the technical term for this condition. Chronic bruxism often wears away the tooth enamel and provides an entry point for bacteria that cause tooth decay and cavities. Young children are the most common victims of this dental condition, but adults and teenagers can also develop this problem. Stress is a risk factor for bruxism, along with certain medical conditions, prescription medications and personality traits.
Left untreated, bruxism can cause severe damage to the teeth and jaw. This can lead to pain and other issues with your teeth, your jaw and your overall state of dental health. Unfortunately, in many cases, patients may not even be aware that they have an issue with grinding or clenching their teeth because this happens only during the evening hours. For those who know that they routinely clench or grind their teeth during the day, a few simple steps may help to prevent further damage.
Is It Possible to Reduce Bruxism During the Day?
Our dental office can provide you with practical recommendations designed to reduce the instances of grinding or clenching your teeth during the day:
Reducing your intake of caffeine or substituting decaffeinated coffee and tea for your regular brew can lower your stress levels to a surprising degree.
Stopping smoking now can not only improve your health but can lower your risk of bruxism.
Practicing mindfulness and relaxation techniques will also reduce the risk that you will grind your teeth during the daylight hours.
Our dentists will work with you to create a customized treatment regimen that works for you and your family in order to reduce the risks of bruxism and to provide you with the right solutions for all your dental care needs.
What Will a Dentist Do to Help with Bruxism?
The dental staff at Garden State Dental can provide immediate help for teeth that have already been damaged or broken because of bruxism. We can also fabricate a custom dental night guard that will provide added protection for your teeth during the evening hours.
What Is a Custom Night Guard?
Custom-fitted night guards are designed to fit over your teeth snugly and to provide a protective barrier between the upper and lower teeth. This prevents the eroding away of your tooth enamel and other damage that can be caused by bruxism and clenching your teeth repetitively during the night.
Why You Need a Night Guard for Sleeping
Your dental night guard will provide you with several important benefits:
Because these devices are designed to provide a protective layer between the upper and lower teeth, they can provide a shock absorber that will prevent the damage caused by grinding and clenching your teeth at night.
Custom mouth guards are more durable and comfortable to wear, which can improve your sleep to a significant degree.
Your dental guard will also help in managing issues with temporomandibular joint syndrome.
What Is Temporomandibular Joint (TMJ) Syndrome?
The temporomandibular joint or TMJ is a connecting point between the jaw and the skull. This joint allows the jaw to move up, down, forward and back. When injuries or repetitive stress disorders damage the TMJ, it can produce symptoms that include some or all of the following:
Crackling or popping noises when opening or closing the jaw
Pain in the form of headaches, aching of the jaw or sharp pain when moving the jaw
A misalignment of the jaw that affects the bite
Pain radiating from the jaw to the shoulder, neck or face
These symptoms of TMJ syndrome can have a significant impact on your ability to sleep, work and perform your daily activities effectively.
Can a Night Guard Help With TMJ Pain?
If you suffer from TMJ syndrome, a custom-fitted night guard from the dentists at Garden State Dental can help to relax your jaw and allow it to heal naturally. Our team will work with you to create a custom night guard that will resolve issues with TMJ syndrome that could cause you pain or could damage your teeth and your ability to bite and speak effectively.
Why Is a Custom-Fitted Night Guard the Best Choice for Your Bruxism?
Generic dental guards may be available through online sources or at local stores. These dental appliances lack the customized fit and comfort possible with a professional dental guard. At Garden State Dental, we work with you to create a customized dental guard that is precisely right for your needs.
How Can I Get a Custom Dental Guard?
Our team can create a custom dental night guard that is designed specifically for your teeth. Your dentist will take an impression of your teeth to create a customized dental guard that will prevent further damage to your enamel and will help you get the best night's rest possible. This can help improve every aspect of your physical and dental health.
How to Manage the Cost of a Custom Mouth Guard
At Garden State Dental, we strive to keep our costs as low as possible. We offer payment options for patients who qualify for these arrangements. Additionally, we work with most major dental insurance companies to manage your out-of-pocket expenses and to keep them as low as possible. Our dental office participates in several dental discount plans that offer even lower prices for some of our most commonly requested services.
Call us today to schedule your first appointment with our team. We are here to serve your dental care needs in Northern New Jersey.